Important Message(COVID-19)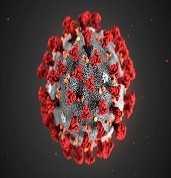 A MESSAGE FROM US ON COVID-19 PANDEMIC
Ichisa Engineering (S) Pte Ltd has been exempted from Suspension of Workplace Activities by the Ministry of Trade and Industry.
As we continue to operate and support the Essential Services, we will comply with the all applicable laws, including the provision of the Infectious Diseases Act and any regulations promulgated thereunder, Part 7 of the COVID-19 (Temporary Measures) Act 2020 and the COVID-19 (Temporary Measures) (Control Order) Regulations 2020.
We will keep you updated on the changes (if any) in our operations.
We stand united with our customers and suppliers in these extremely challenging times. We thank you for your continued trust and support.